Water Restrictions Notice:
Ventura County cities are experiencing exceptionally dry conditions. Many cities currently have imposed outdoor watering restrictions based upon California State Mandate. Please check with your individual water agency for specific restrictions. Outdoor watering accounts for more than 50% total water use. EPA estimates that nearly 50% or more of that is wasted due to improperly scheduled, designed or maintained irrigation systems. Use this Water Calculator to help improve the efficiency of your irrigation timer.
For a custom irrigation schedule: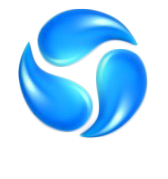 Follow Oxnard Water Conservation on Facebook
Sustainable Gardening Tips:
Soils and Compost:
Incorporate compost 6" into your soil to retain water, reduce compaction, feed earthworms, and provide valuable nutrients to your plants.
Integrated Pest Management:
Develop healthy soil for plants that are vigorous and naturally pest-resistant.
Water Saving Tips:
Water between sunset and sunrise when temperatures and wind are the lowest.